My Team
As a Financial Advisor for Northwestern Mutual, David McIntosh is committed to helping people whether they are concerned for their own financial needs, financial needs of their family, or financial needs of their business.  Here you will see the team who assists David McIntosh in making it all happen.
David McIntosh's team is a committed and passionate team that leads our clients through education and communication.  Our team is driven by goals, supported by details, and competent. We trust one another which in turn allows our clients to trust in us.
Together, we stand committed to providing the best customer service possible.  If you would like a consultation, have a problem, or need assistance at any time, please let us know. 
We will be happy to assist you!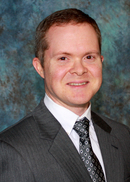 Jason Danforth, MBA
Associate Financial Representative
Office 615-742-8700

Jason is the operations leader for the practice and oversees all things related to client accounts and service.  Clients appreciate Jason's attention to detail, clear communication, and responsiveness as he assimilates them into the practice and meets ongoing investment and insurance service needs.  Jason has worked in operational roles for over ten years, specifically serving as an executive pastor, school administrator, and operations analyst at a wealth management firm. 
Jason grew up in North Carolina and became good friends with David at UNC-Chapel Hill, where he earned his BSBA.  He holds master's degrees from the Neeley School of Business at Texas Christian University (MBA) and Dallas Theological Seminary (MABS and MACE).  Jason and his wife Kim enjoy biking, hiking, and mentoring youth.